PMI Nova Scotia
Board Members
Meet our Directors
Vanessa Greer, PMP
Immediate Past President
Vanessa Greer, PMP
Immediate Past President
Vanessa Greer has been an active volunteer with PMI-NS since 2015. Vanessa is an Honors Graduate of the Culinary Arts and Pastry Arts Programs of the Culinary Institute of Canada. In her culinary career, Vanessa worked at The Confederation Center of the Arts in Charlottetown, St. Charles Golf & Country Club in Winnipeg, CN Tower and La Rocca Creative Cakes in Toronto. While working as an Office Manager for Rose Reisman & By Davids' Catering in Toronto, Vanessa decided to transition from a culinary career to a business career. She currently works as a Project Manager with ADP Canada.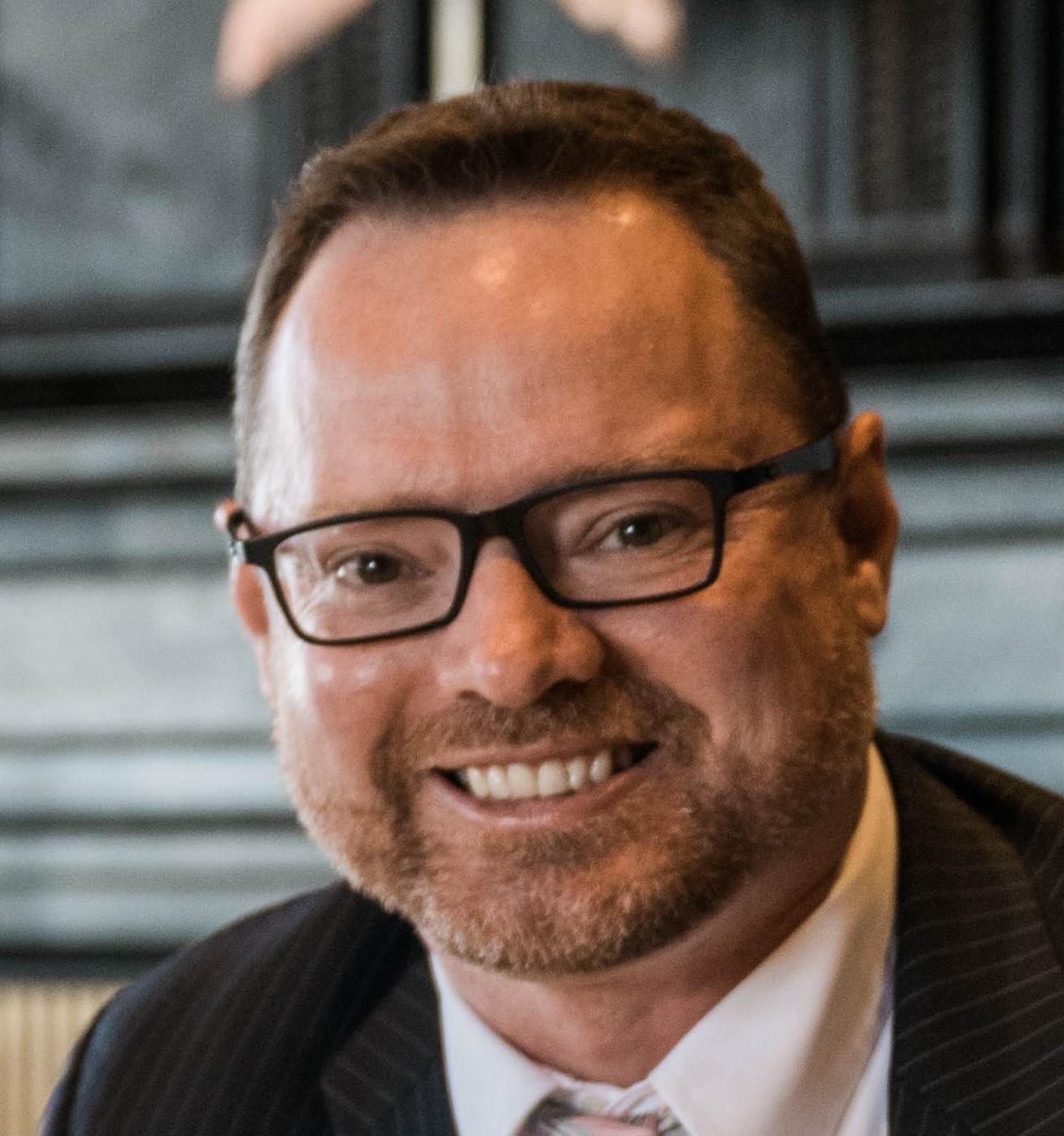 Jeffrey Bonus, PMP
President
Jeffrey Bonus, PMP
President
Jeffrey has been a member of PMI-NS chapter since 2015 when he moved from Calgary to Nova Scotia to work at the Sobeys head office. He relocated to Halifax in 2018 and joined Sierra Systems an NTT Data Company as a Lead Consultant. Jeffrey was an active volunteer in the PMI-Southern Alberta Chapter serving as the VP of Membership from 2010–2013. There he managed the Mentorship and Company Ambassador programs. He started the New Membership Orientations and Leadership Programs and co-founded the PMI-SAC Toastmasters club. He was apart of the Board when they won PMI Chapter of Year in 2013.
Jeffrey has been on the PMI-NS Board since 2020 and has served as the Director of Membership & Volunteers, Vice President of Operations and President Elect.  Jeffrey has over 17 years of project leadership experience implementing software systems over many diverse industries. He has managed project teams from across USA, Canada and internationally. He is currently a Senior Engagement Manager with OpsGuru.
In his spare time Jeffrey likes to travel, golf, and play tennis. He has a passion for personal and professional development.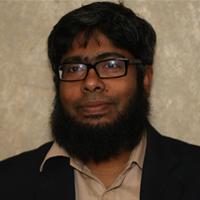 Mahbubur Rahman
VP, Programs
Mahbubur Rahman
VP, Programs
Mahbubur Rahman is from Dhaka, Bangladesh and has been living in Halifax, Nova Scotia for last seven years. Mahbubur Rahman has a Bachelor of Civil Engineering from Bangladesh University of Engineering & Technology and MASc of Civil Engineering from Dalhousie University. He obtained his PMP in 2019 and now working as Project Manager in DeepSense, Dalhousie University. He has more than fifteen years of combined working experience as Project Manager, Civil Engineer and Assistant Professor/Lecturer of Civil Engineering. He is happy to call Halifax his new home where he lives with his wife and two children. Mahbubur Rahman is an active community leader and volunteer in Halifax Community. He is the current Chair of Fusion Halifax, Board member of Planning & Design Center, School Advisory Council & PTA Co Chair of Inglis Street Elementary alongside active volunteer position with multiple organizations. He held leadership positions within last seven years as Vice President (Finance & Operations) of Dalhousie Student Union, President of Halifax Student Housing Society, Board member of Trip by Transit, Board Member of CKDU, Board Member of Dalhousie Gazette and many other community organizations. Mahbubur's leadership and community engagement was recognized through multiple awards including Top 25 Immigrant of the Maritimes 2018, Province of Nova Scotia Volunteer Award 2017, Halifax Regional Municipality Volunteer Awards 2017, Dalhousie Board of Governors Award 2015.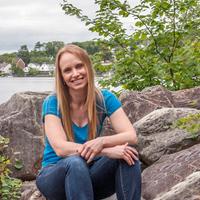 Tanya Dent
VP, Operations
Tanya is currently an IT Business Support Lead in the utility industry. She is a Project Management Professional acquiring her PMP credentials in March 2020. Tanya's career covers both the IT and legal field working as a Paralegal for the first 17 years and the last 3.5 years as a Project Manager in IT. Tanya has been a volunteer with the Nova Scotia Chapter for the last three (3) years as a Social Media Lead as well as served as Study Group Building Facilitator in the Fall of 2016 and the Fall of 2019 . Tanya is trained in Agile and Waterfall Methodology and her most recent projects focused within the customer care portfolio. Tanya has a passion for health and wellness and is an avid sports enthusiast actively participating in boxing, basketball and hockey.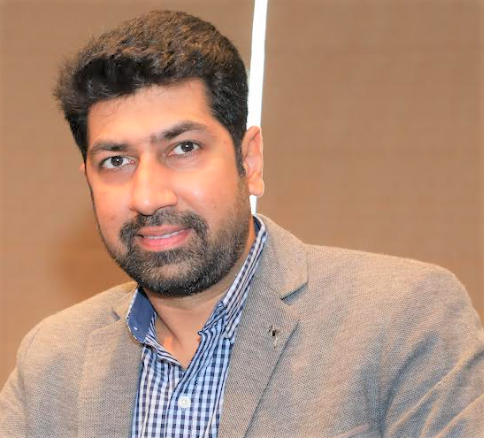 Adil Saiyed, PMP, MBA
Director, Technology
Adil Saiyed, PMP, MBA
Director, Technology
Adil is a Project Management and Business Consulting professional with a Science degree (Physics / Computer Science), an MBA, and PMP® certified. He has an Entrepreneurial mindset with a strong Business acumen.
Originally from Mumbai city, the financial capital of India, he has managed projects across different sectors of Retail, Telecom, IT, Healthcare, Education. He has been an Entrepreneur too. He's also had a project management stint in the Healthcare sector in the United States, and currently working as a senior Project Manager, Enterprise IT, in Saint Mary's University, Halifax. With 2 decades of experience, Adil has worked with multiple clients on global projects across North America, Europe, Middle East, South East Asia, South Asia.
A big foodie, he loves exploring different cuisines. He's a Travel buff, Fitness freak and a Sports enthusiast (University level Chess representation).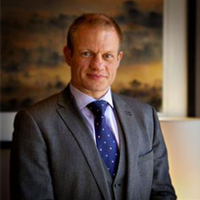 Richard Harrison, PMP
Treasurer
Richard Harrison, PMP
Treasurer
Richard is a Senior Project Manager at High Liner Foods. He is a PMP with over 15 years experience in advising, managing and leading programs and corporate transformation projects in the government, utilities, hi-tech and consumer products sectors. Richard is originally from Edinburgh, (Old) Scotland and moved to Halifax, Nova Scotia in July 2013. This is his first year on the board of PMINS. He is excited to have taken on the Membership and Volunteers role and is looking forward to contributing to the Chapter and serving its membership.
Pallavi Sen, MBA, Certified Scrum Master
Director, Marketing
Pallavi Sen, MBA, Certified Scrum Master
Director, Marketing
Pallavi Sen is currently a Senior Consultant with Barrington Consulting, Halifax. She has over 21 years of project management and business consulting experience. Pallavi is proficient in transformation projects and has experience in agile delivery, business process Improvement, business strategy, and business planning & analysis. Prior to that she worked with Halifax Port Authority. Prior to 2019, she was based in New Delhi, India. She has worked with various reputed organizations on a national platform, the last one being a Bill & Melinda Gates Foundation Project in India. She has delivered several successful projects leveraging her diverse industry experience across public and private organizations. As Director, Marketing, she leads, develops and executes strategic business development and marketing plans that support the Chapter's overall vision and growth.
Akram Muqtader
Director, Administration
Akram Muqtader
Director, Administration
Muqtader Akram Mohammed has been living in Halifax, Nova Scotia for the last 4 years. Akram currently works at Cognizant Technology Solution as Infrastructure Manager. He obtained his PMP in 2019 and obtained his SaFe Agilist certification in 2021. He has over 15 Years of experience in IT Infrastructure. Akram prior to Cognizant worked with CGI and Province of Nova Scotia and prior to 2019 he was based in Ras Al Khaimah he was working as IT Project Manager with Government of Ras Al Khaimah, UAE. As a Director of Administration he is leading and looking into administrative tasks within the PMI NS chapter.
Yemi Olaniyi, MBA, PMP, CBAP, SSM
Director, Sponsorship & Partnerships
Yemi Olaniyi, MBA, PMP, CBAP, SSM
Director, Sponsorship & Partnerships
Yemi joined the Project Management Institute in 2011 while he was a Project Coordinator and Branch Manager in the banking industry. He became a Project Manager in 2014 and has since been involved in several projects, including strategic initiatives & implementation, MIS project, digital transformation, core banking application, customer relationship management (CRM), eCommerce, credit risk management, and supporting software development and testing. He relocated from Nigeria to Canada in 2021 and has since worked with Nova Scotia Power Inc. as a Business Analyst, and currently with Royal Bank of Canada (RBC) as a Relationship Manager in the Business Markets, where he's also spearheading a project on healthcare sector financing.
He joined the PMINS Chapter in 2022 and was elected to the Board in January 2023. He has 10 years of project management experience, in a 20+ career, spanning finance, banking, business consulting, and technology.
Stefanie DeYoung
Director, Events
Stefanie DeYoung
Director, Events
Stefanie DeYoung has been an active volunteer with PMI NS since 2021 and was recently named Volunteer of the Year. She's currently a Project Manager at Nova Scotia Power with 10 years of experience working in the utility and finance industries and obtained her PMP credentials in September 2021. Stefanie enjoys learning new skills, travelling, tennis and yoga.